Autumn is coming and there is nothing as special as the feeling of autumn with cool air, pumpkins, festive drinks and colorful leaves falling from the trees. As a result, it is not surprising when there are many people who are simply obsessed with this beautiful season and are absolutely looking forward to receiving the autumn gifts from you. Generally you can easily find one by peeking around the internet. However, it's not easy to show these autumn-loving fanatics how much you support their infatuation with the season. Therefore, this article is for you who love the idea of creative Autumn Pop Up Cards as the most unique and meaningful presents for any autumn stans.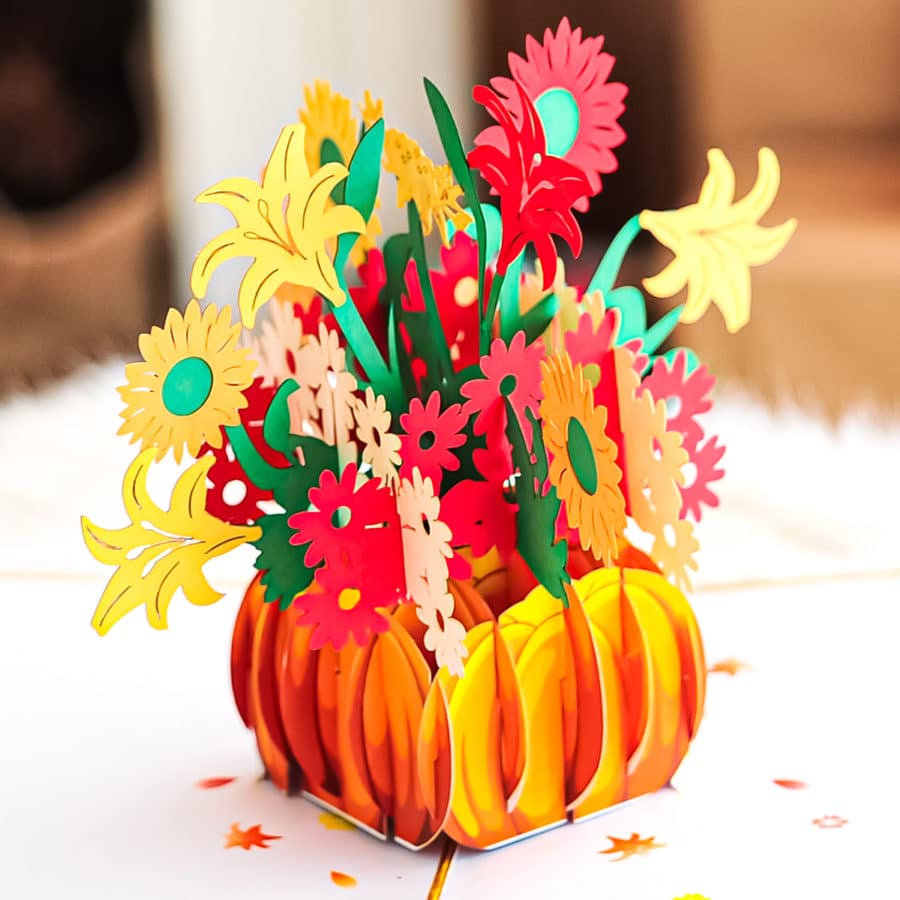 Never has the autumn theme failed to inspire us, and that's why we create this design to help autumn lovers express the nostalgia towards this dreamy season. Open the card and we will smell the fragrance of autumn when seeing a tasteful orange pumpkin with a combo of colorful blooming flowers. This autumn pop up card is not only a perfect gift to celebrate the changing of season with your friends and family but also a beautiful gift for upcoming Halloween.
Although autumn is a short season, no one can deny that the yellow leaves falling down from the trees is one of the best scenes to admire. We took this as an inspiration to create a Reddish Maple Tree Pop Up Card. Maple is well-known as a symbol of strength and endurance. Moreover, it is also famous for being the symbol of autumn. Watching the reddish maple leaves falling to the ground have become a traditional custom in Japan and other Asian countries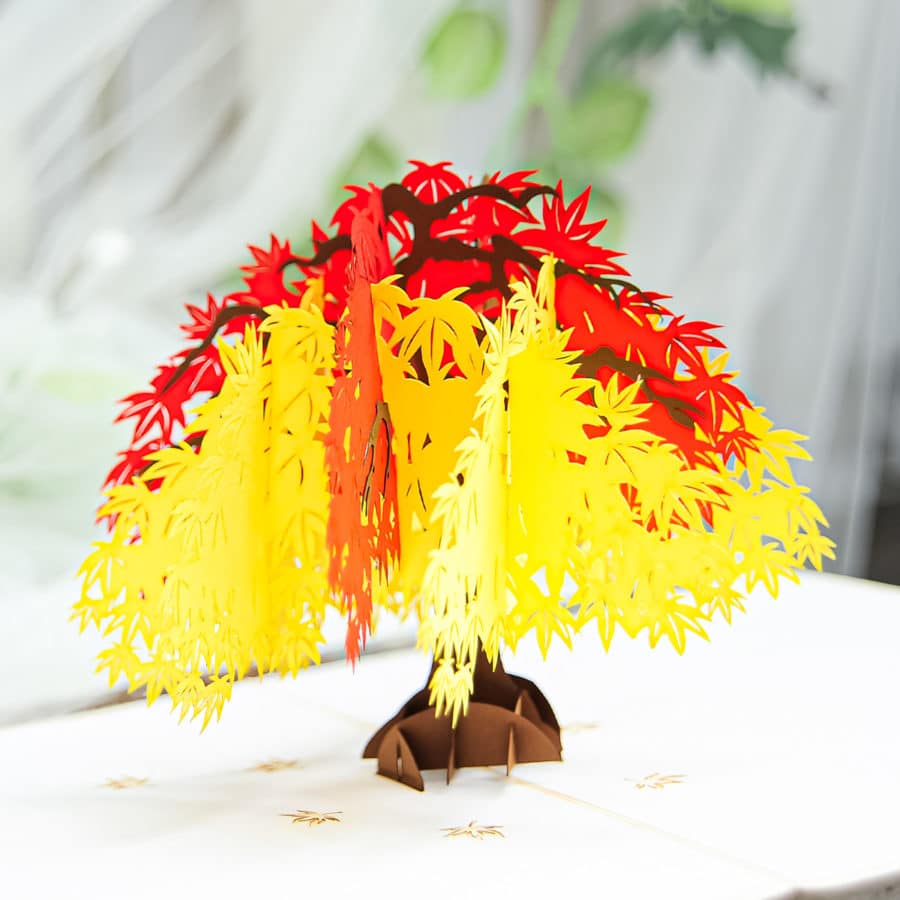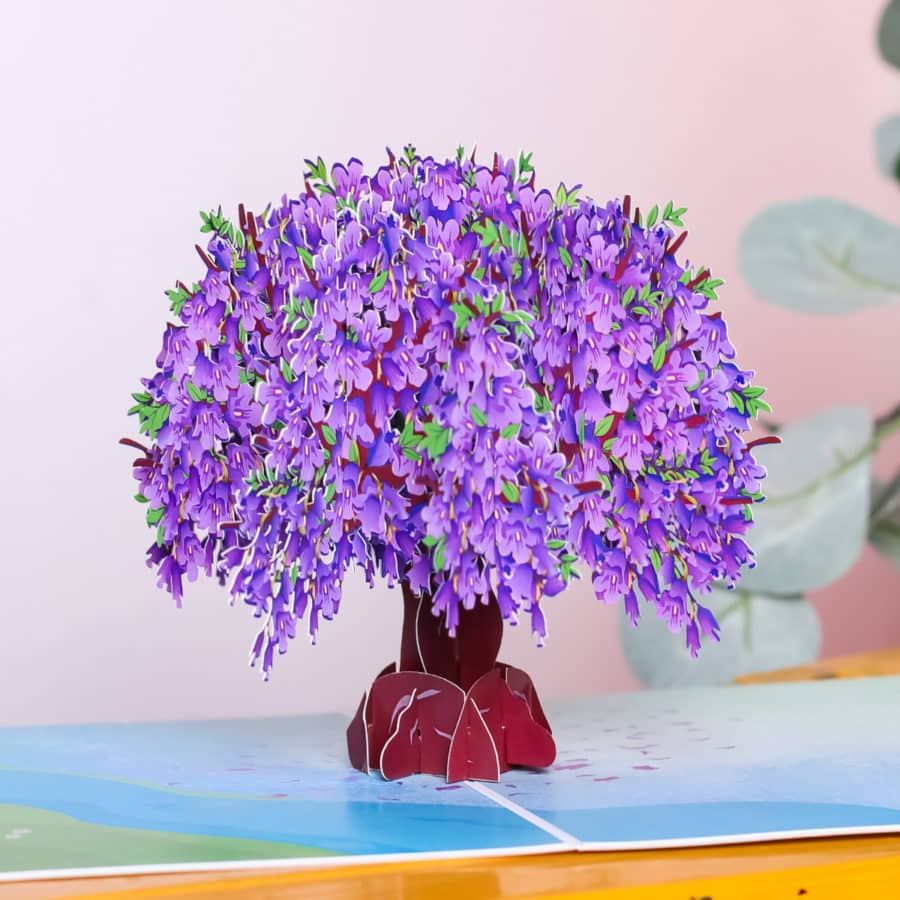 Jacaranda is a great way to bring about a twist to your sweet messages to your beloved ones in this autumn. Legend has it that If a jacaranda flower drops on your head then it means good fortune. The tree represents wisdom, rebirth, wealth and good luck. We're inspired by this idea and created this beautiful Jacaranda tree pop up card with a stunning three-dimensional sculpture of a Jacaranda tree with violet bell-shaped flowers and green leaves.
The moderate temperature in autumn is a great condition for mountain hiking to enjoy the cool and fresh air. Therefore, a mountain hiking pop up card is undoubtedly the all-time favorite gift for any adventurous soul this autumn. You will be surprised by meticulously three-dimensional gorgeous mountains and two brave hikers.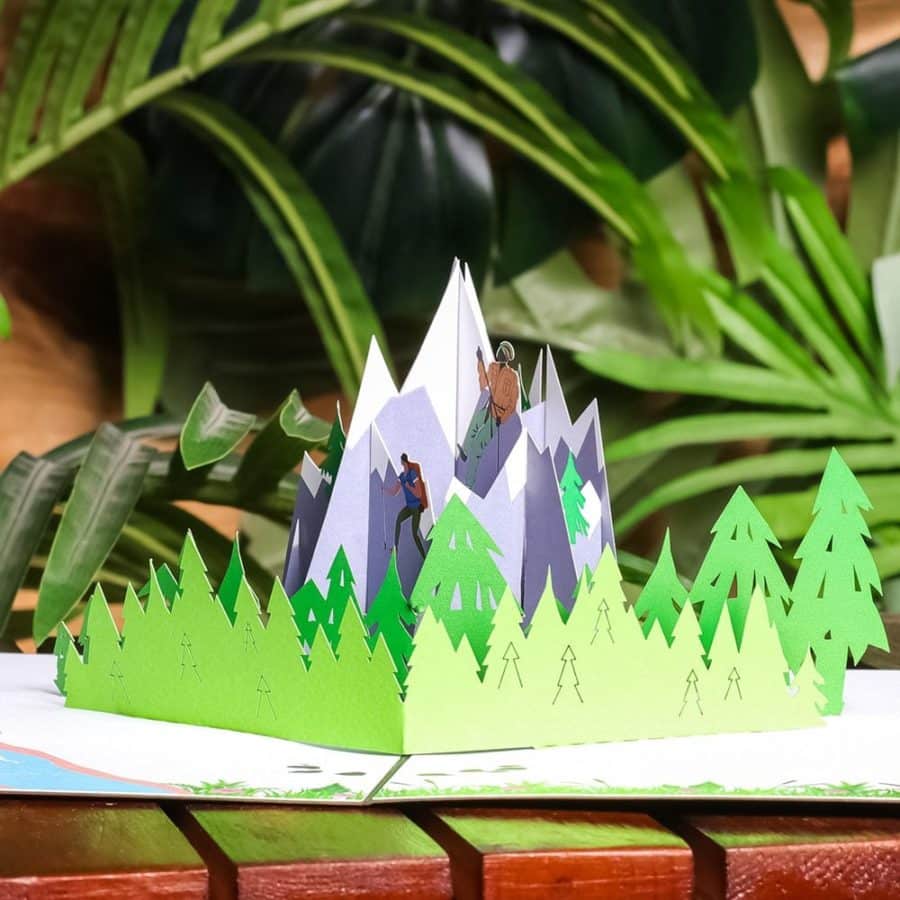 We hope that our Autumn Pop Up Cards can please all autumn lovers while giving them unforgettable moments to celebreate the changing of season with their beloved friends and family members