It's always fun finding greeting cards that surprise you. A secret pop-up message, unexpected music, or a funny image always make people smile.  When folded, the card looks like just a simple smiling face. But once it's unfolded, a fun hidden message is revealed inside! This Drawing birthday invitation DIY is perfect to do with your little kids.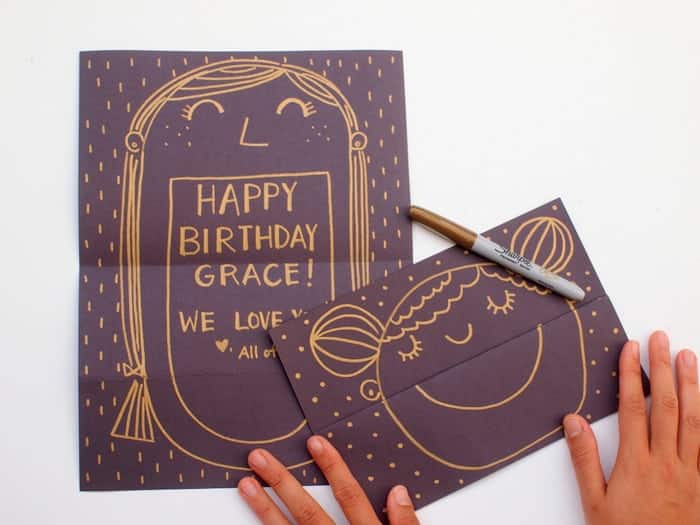 Here are the needed materials:
Black Construction Paper
Gold Sharpie Markers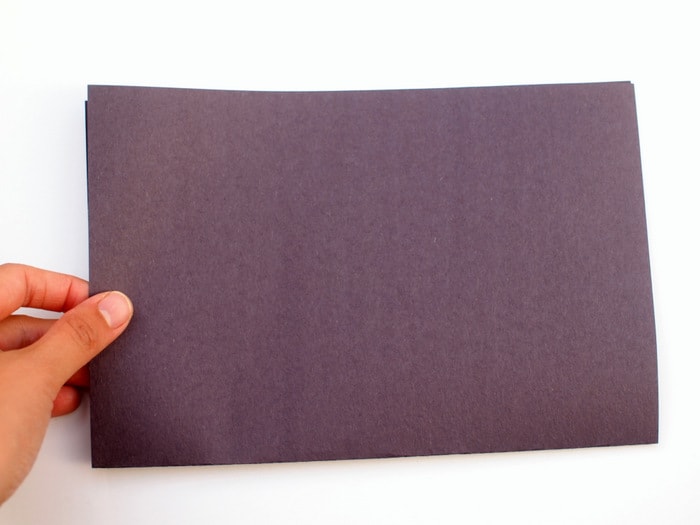 Step 1: Fold your paper in half vertically. (The open portion is on top in the picture. The folded portion is on the bottom.)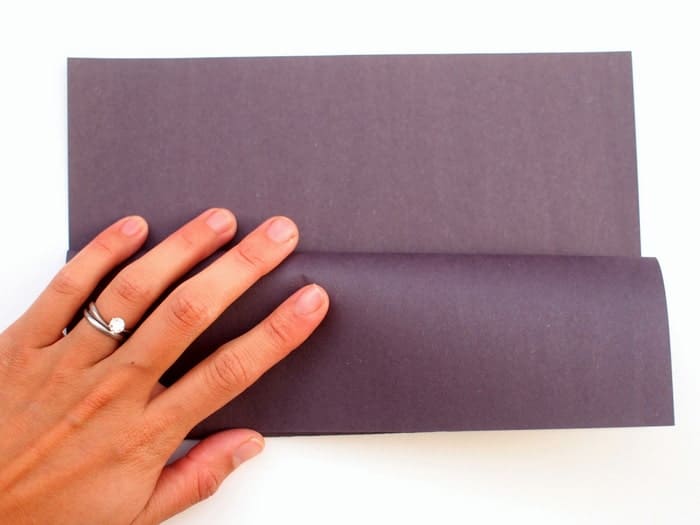 Step 2: Fold down the top sheet so that it meets the fold made in step 1.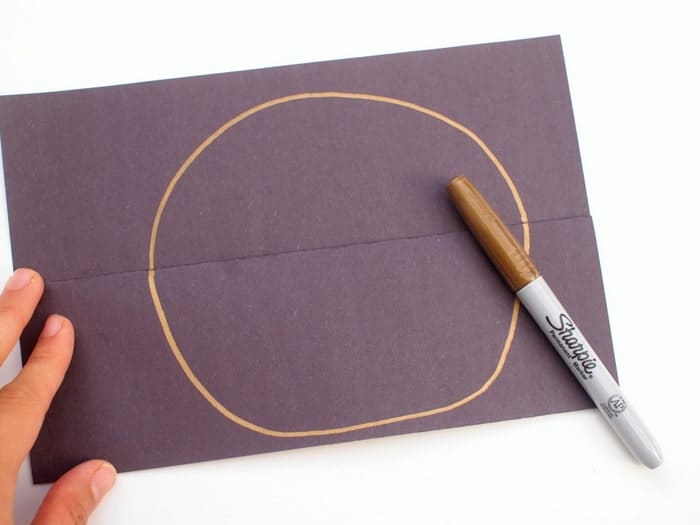 Step 3: Draw a circle to make the face.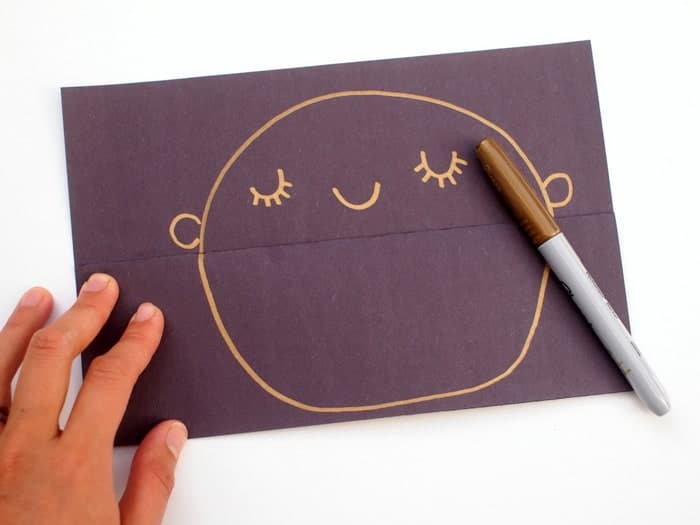 Step 4: Draw eyes and nose above the fold. Draw a pair of ears so that they end right above the fold.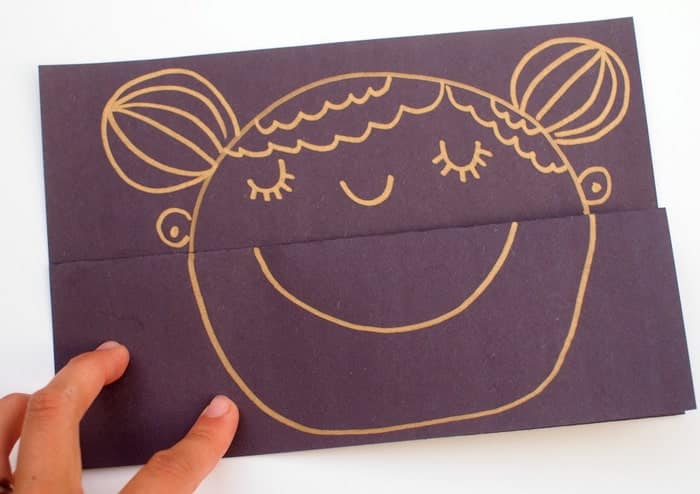 Step 5: Draw a smile so that it touches the fold. Add hair.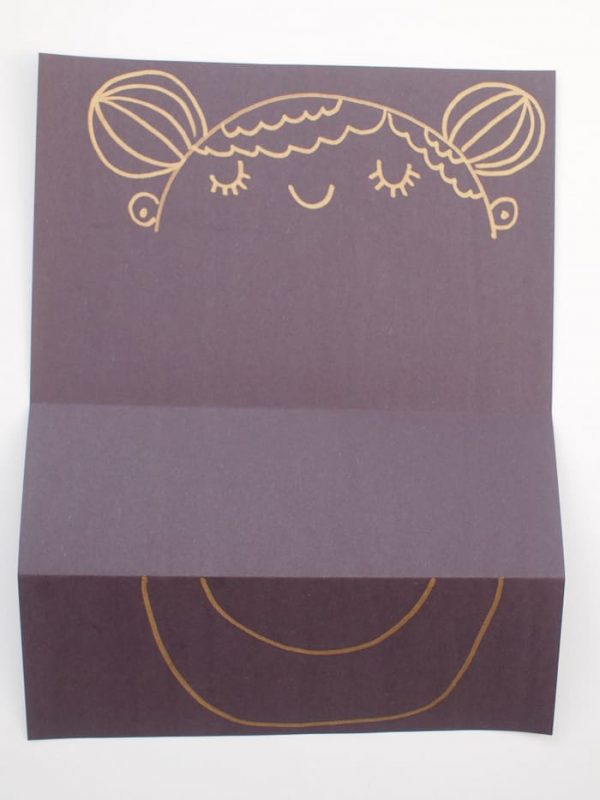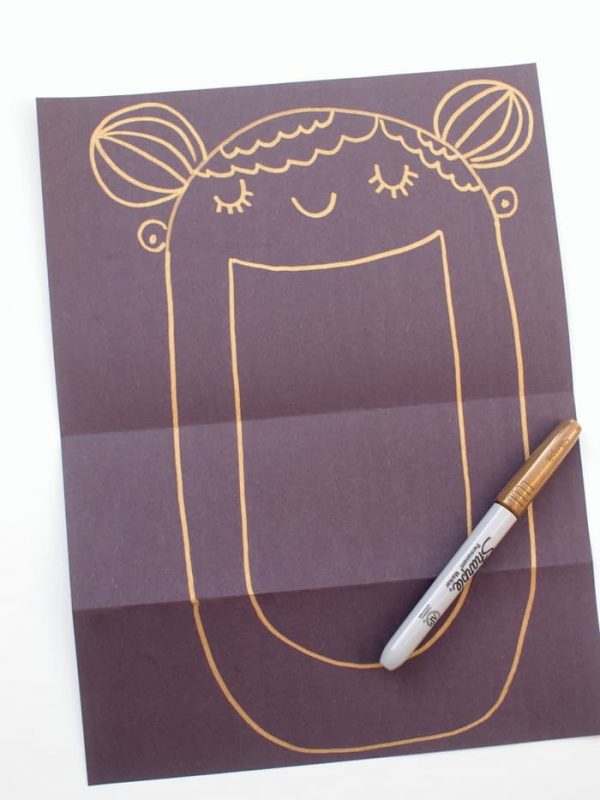 Step 6: Open the card. Draw the top of the mouth below your ears (to make sure the mouth is hidden when the card is folded.) Connect the top and bottom of the mouth.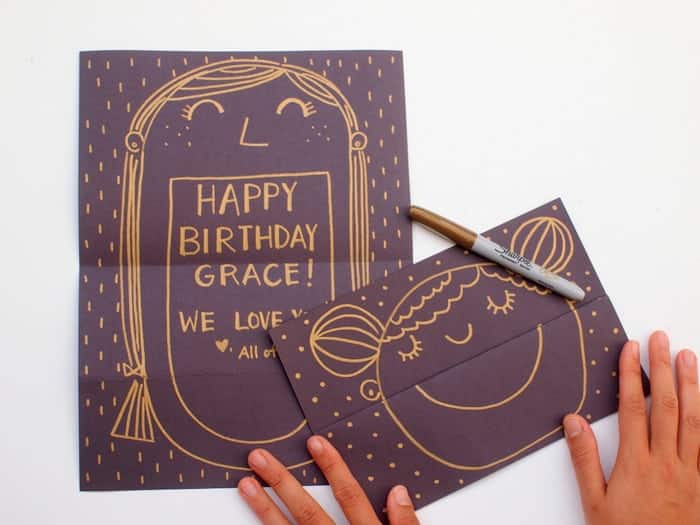 Step 7: Write a message inside the mouth. Make sure that it finishes above the bottom fold so that the words are hidden when the card is closed. Add in any extra details. Voila! Aren't these DIY cards so easy-to-make and adorable?