Whether it's the Thanksgiving Day holiday or any day of the year that you want to experience a heart full of thanks, these messages on the Thanksgiving pop up cards enclosing in a beautiful envelope to people in your heart will surely inspire gratitude. Let's welcome Thanksgiving day off right by reflecting on both the blessings and struggles that have brought you growth and wisdom, and don't hesitate to make them laugh: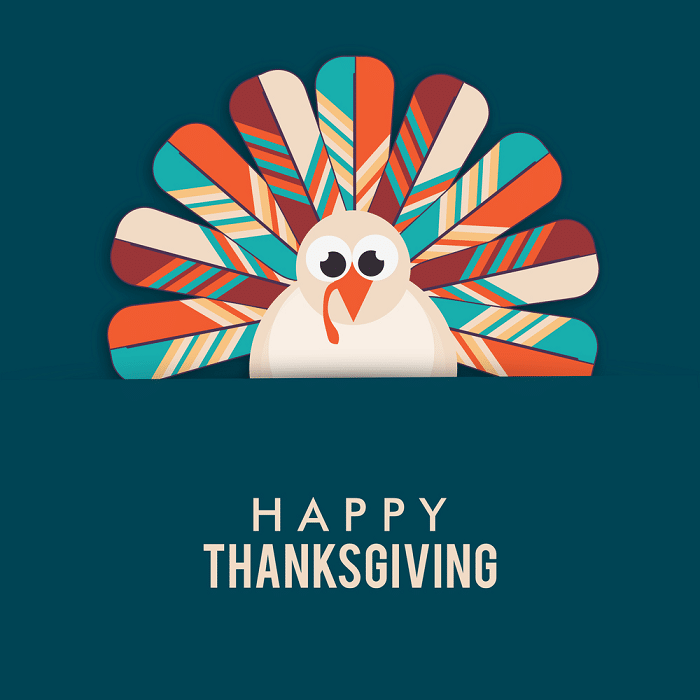 Wishing you a Thanksgiving full of more stuff than your turkey!

If you hear any gobbles today, you'd better get that turkey back in the oven! Happy Turkey Day!

If we are what we eat, does that mean we are all turkeys? Gobble Gobble!

Happy Turkey Day! Make it a good one! (The turkey, that is!)

What's the golden rule on Thanksgiving? I cook, you clean! Happy Thanksgiving!

Thanksgiving is the perfect excuse to get together with all of your crazy family at once. Happy Turkey Day!

What's the best part about Thanksgiving? The turkey coma that follows. Happy Thanksgiving!

Here's a toast to the one we love most, His name is Jesus! Thank him for all of your blessings this Thanksgiving and every day. Happy Thanksgiving!

Toasted, roasted, baked and done! Hope your Thanksgiving is loads of fun!

Happy Kill-a-Turkey-and-eat-it-with-Friends-and-Family Day!
We have messages and what about cards? You don't have to make the whole card on your own if you don't have the time. CharmPop Cards is willing to bring the best blank pop up cards for the very purpose of writing in your own message. Take one of these Thanksgiving card messages above and use it in your card. Any of your beloved ones will appreciate a card more than you know, especially those who cannot join you this year!
For more details of each pop up card, take a look at our flip book below: