Most of us fall back on classics when it comes to last-minute gifts. One way to show your loved ones how much you care is a thoughtful pop up card that's bursting with personality. Here are 7 summer card ideas we've just released this month that will guarantee plenty of warm and fuzzy feelings.
The meaning of sunflower is to be healthy, pursue bright and maintain a positive and optimistic attitude. Because it has the characteristics of light, before the flower disk is immature, its flower disk will always face the sun. This can represent those who strive to make progress and pursue the bright, and it can also represent those who are always optimistic, have been working towards their goals, and will never be discouraged. Sunflowers are also known for being happy flowers, making them an ideal gift as a means of adding some extra joy to someone's day. Besides, butterflies symbolize spiritual rebirth, transformation, hope and life. The short life span of butterflies reminds us that life is short so as to live life to the fullest and enjoy each day. This pop-up card is a wonderful "just because" gift and created for celebrating any occasions. It might be used as a sympathy card, lighting someone who lives in the time of grift or just a get-well present for someone in recovery.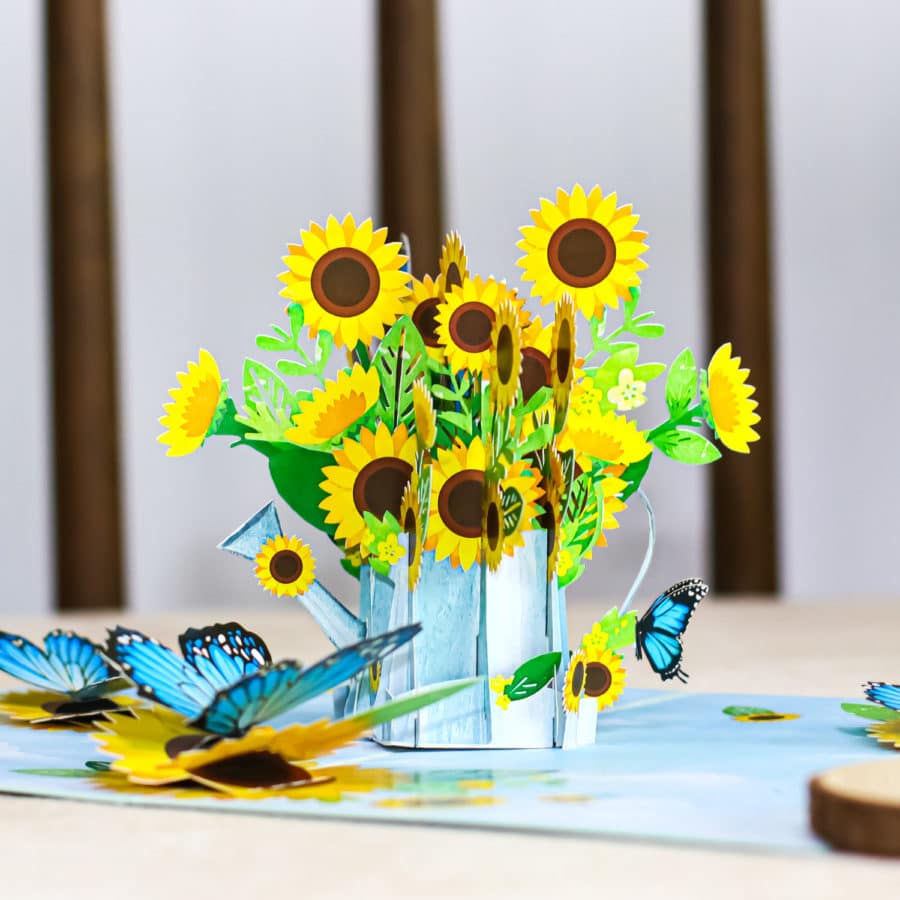 2. Butterflies Wild Flower Pop-up Card
Beautiful Butterflies Wild Flower Pop up Card embodies the feelings of spring and summer, the beauty and the outdoors. Regardless of any occasion, this pop-up card will be a long-lasting gift and better than any fancy brought. We always leave the card blank so that you can personalize your own words.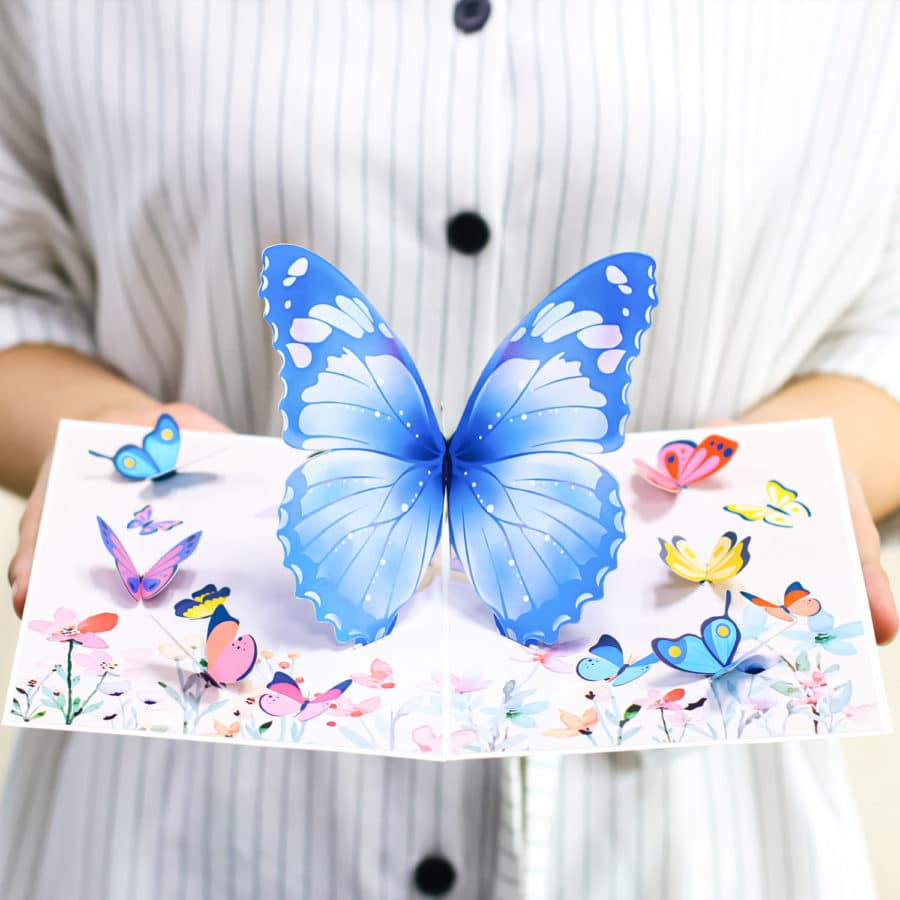 Whether you are young or old, the carousel is a must-try game. We enjoy the rotating motion and the challenge provided by a playground carousel as they try to keep it spinning. Thus, we believe each card tells a different story depending how you give the card to the receiver. With fun and bright colors, Birthday Carousel Card will serve as a perfect gift for kids or anyone who never gets tired of exciting games in amusement parks. Show someone how much you love them on their special and send them a pop up card that is as special and gorgeous as they are.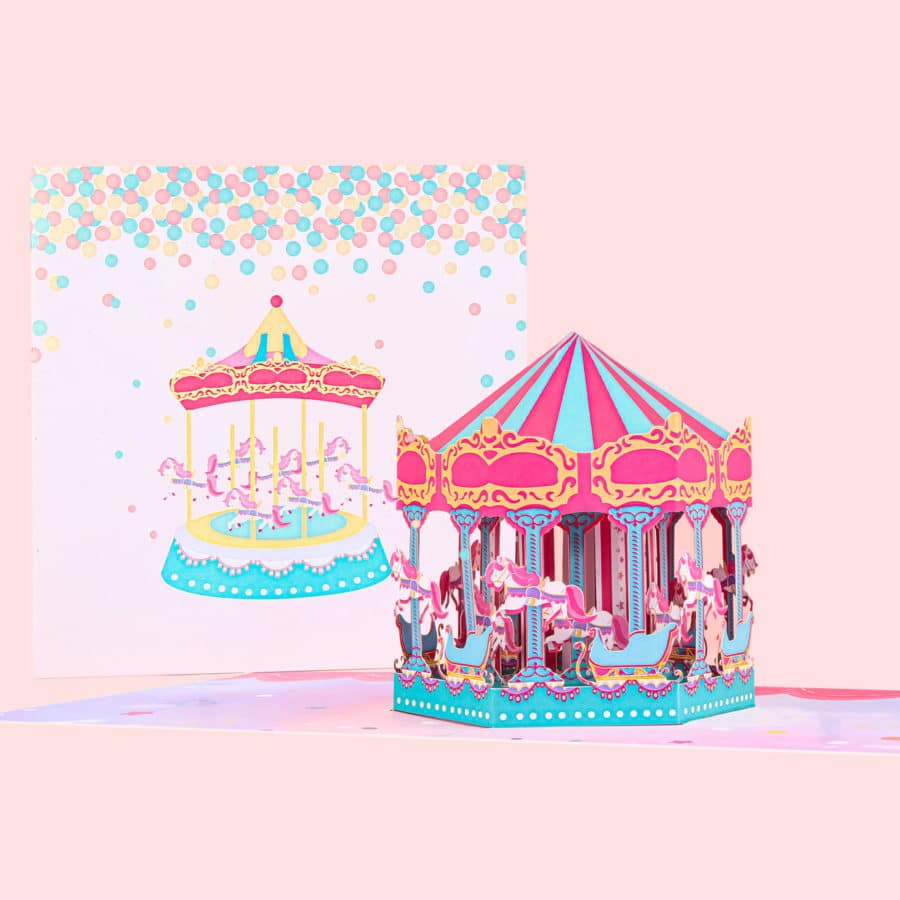 4. Picnic Basket Pop up Card
As we reach the height of summer, there's no better time to enjoy the sunshine, seasonal fruit and veggies. In particular, going on a picnic is one of the most popular outdoor activities. They are not only excellent for bonding as people spend more time communicating with each other but also good for mood and reduces stress levels. Taking this as an inspiration, we create this card in order to double the joyful moments in each picnic trip. The card will be a spiritual gift for those who love nature, or just simply enjoy outdoor activities. You can also use it as a gift for special occasions like Family Day, Father's Day or just because. Show your inside love to your dear ones, let it be your family and friends or anyone you are thinking of.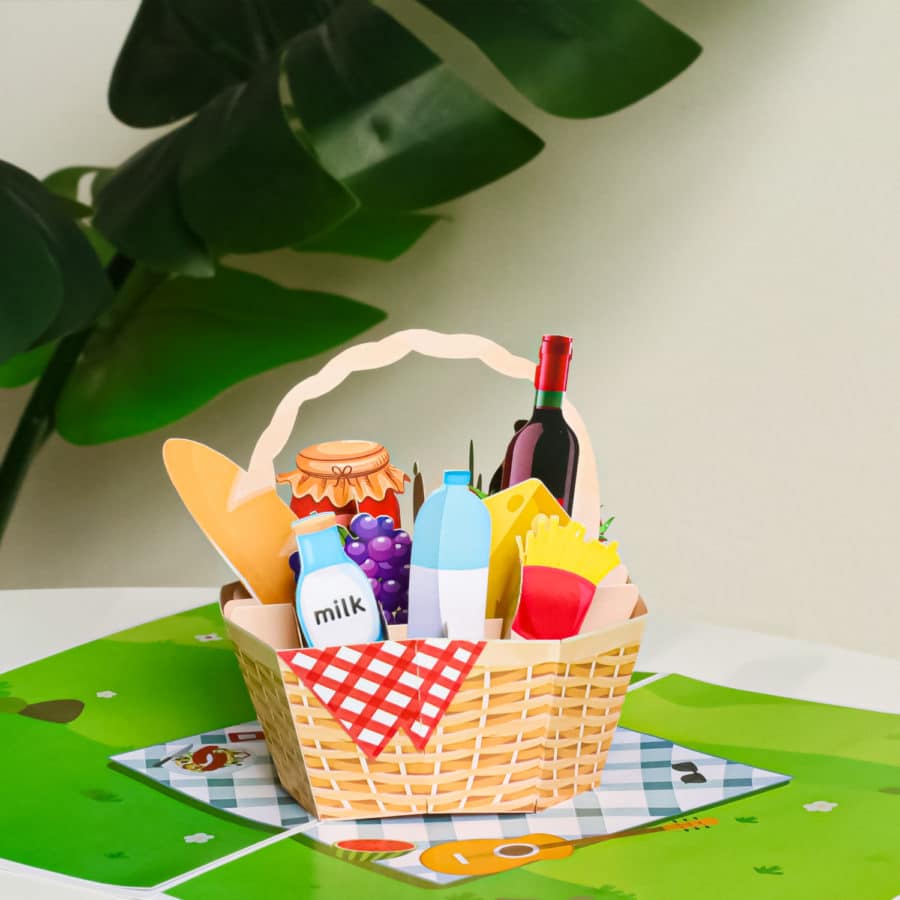 Preparing for back to school will be nerve-racking for most kids. It's necessary for adults to motivate and send them support. The Back to School Pop Up Card has a green cover with adorable patterns and a "Back to school" message. The image reveals just enough of the surprise inside. When you open the card, you will be surprised by a multicolored three-dimensional "Back to School" typography. We also embellished the pop up card with cute 3D sculptures of clouds, knowledge apples, books, rulers, pencils, backpacks to bring true school vibe. Back to School Pop-up Card will be a great choice if you're looking for a special surprise for your kids.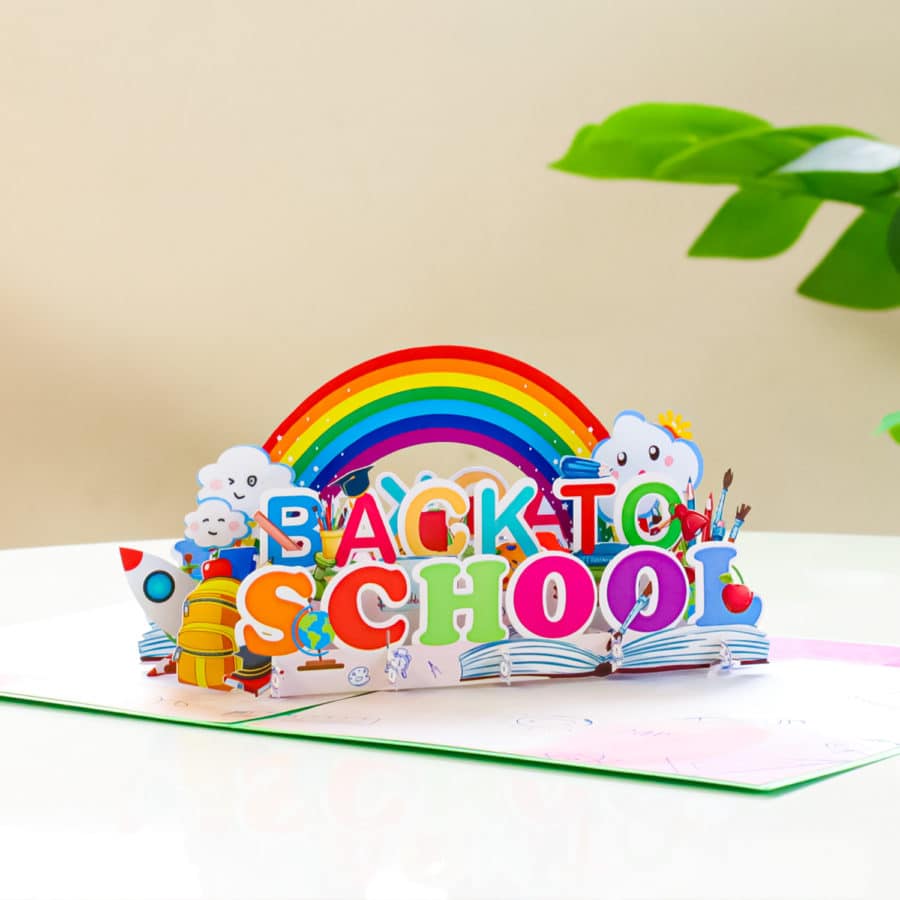 6. Birthday Plants Pop-up Card
If you try to find the best present for the plant lover in your life, of course the easiest and the most obvious gift idea is to buy them a plant. However, to give some extra-touch, go for a Birthday Plants Card. Whether you're shopping for a plant-parent or any green lover, the Birthday Plants Pop Up Card is a timeless winner. Give this handmade pop-up card to your loved ones and watch them get thrilled when opening the card.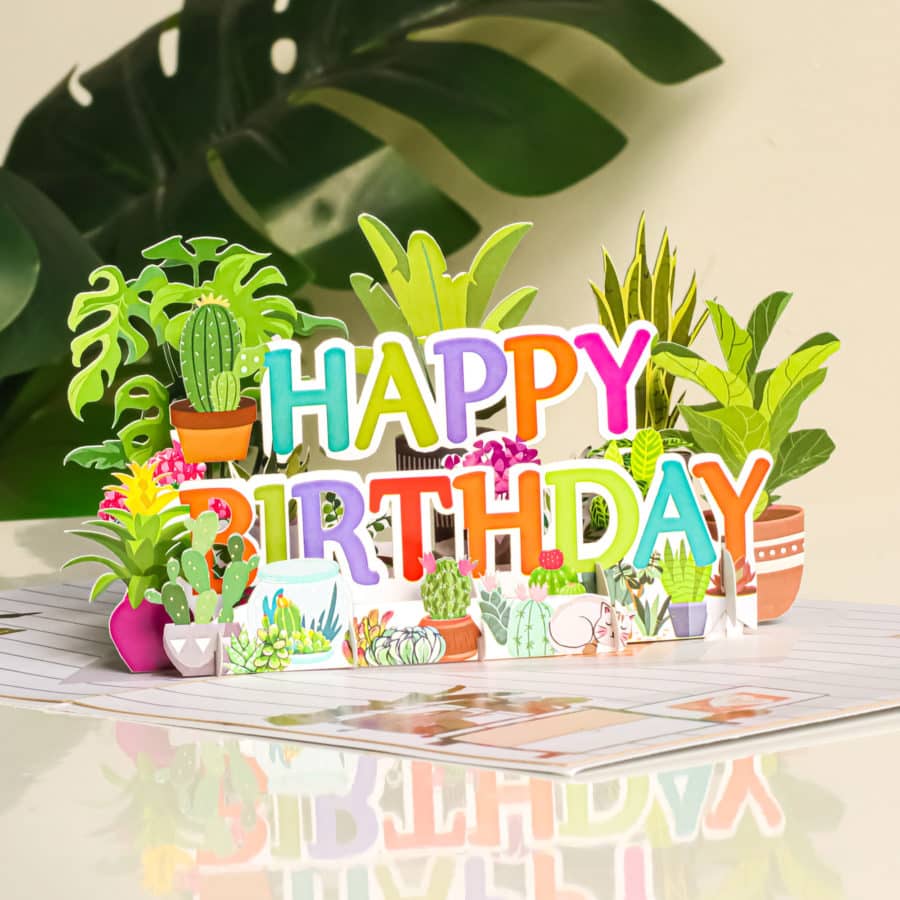 7. Wildflower butterflies Pop-up Card
Flowers are believed to speak the language of true love, purity and positivity while butterflies symbolize revival, hope and transformation in life. Buying a fresh cut flower bouquet is one option, another is take time to write down your deep feelings in a special pop-up card that presents your relationship. It is a great gift for the flower lover or gardener in your life. You can use it to celebrate a birthday, anniversary, or any special day of the ones you're thinking of. Regardless of the occasion, this long-lasting card is sure to bring a smile to any face. Remember to add some notes to let them know how much you care.
Don't miss out the most amazing pop-up card ideas on our website. Click here for more