Enjoy the festive atmosphere, but don't forget to send your friends and family St Patrick's Day cards to wish them a happy holiday!
Ready to fill the whole world with green things? St. Patrick's Day is in the air again!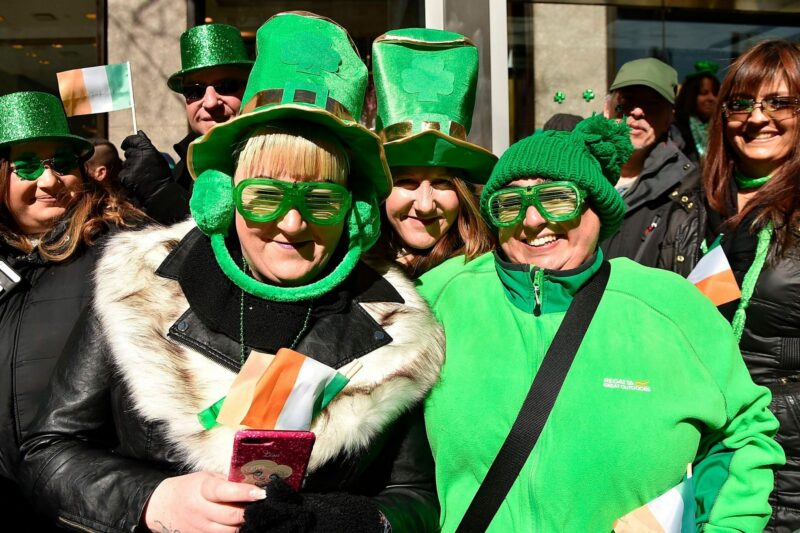 The origin of St. Patrick's Day
You must've known that Saint Patrick, who was born in Roman Britain, is the national apostle of the Irish. He was abducted at the age of 16 and sent to Ireland as a slave, but fortunately, he managed to escape later. Yet, after that, he returned to Ireland and worked hard to convert the citizens of Ireland to Christianity.
Today, people in Ireland as well as the US, Canada, and Australia observe the annual anniversary of his death on March 17. And this year, St. Patrick's Day will take place on Friday, March 17. At that time, you will see, all around you should be covered in green: foods, costumes, and even your St. Patrick's Day cards!
What is expected not to be missed on this day?
Parade: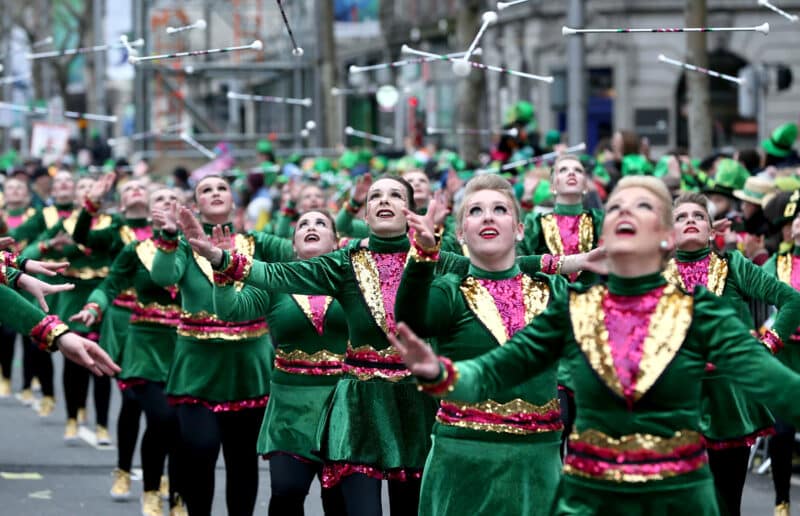 On these carnival-like occasions, attendees dress up and stroll down the street while dancing or playing music. Not only will you see large, elaborately adorned green vehicles dominating your town but also huge parades in several of the main cities across the world. Therefore, you have many choices of places to spend time on: participate in New York – home to the largest parade, or Dublin – the site of the second largest one. Want to enjoy the trips with your buddies?Then, let's send them some St. Patrick's Day cards for invitations.
Outstanding outfits: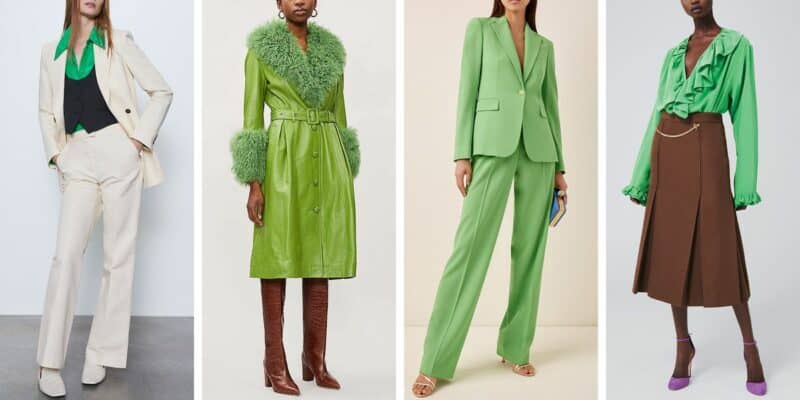 Green is a color that is frequently worn and incorporated in many ways. Therefore, one-piece green dresses or dresses with green designs, beautiful bandage dresses, short sequin skirts, green leggings, or a green sweater are some more excellent suggestions for people who want to enjoy St. Patrick's Day.
Making Themed Foods:
Depending on how much you enjoy cooking, there are a few different sorts of meals you may prepare. For example, you could try adding green food coloring to the foods you often cook if you're searching for something easier. What's more, why not try making some traditional Irish cuisine?
Parties with friends – time to get some St Patrick's Day cards for your best wishes:
It couldn't be a perfect celebration if you don't throw any parties with your friends. A straightforward and enjoyable idea to make someone smile is to send them lovely cards with words from the bottom of your heart. We offer pop-up cards with various designs that you could look into:
Green Butterfly pop-up card: a perfect choice for a lively spring atmosphere with symbolic green color.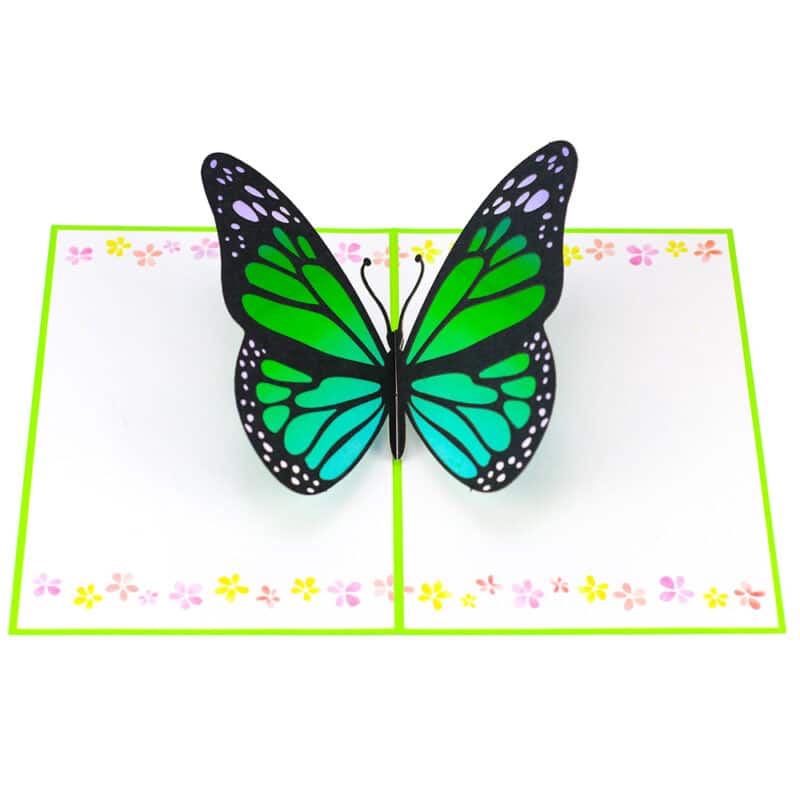 Green Butterfly pop-up card
Lucky Clover pop-up card: Want to wish your friends the best of luck in their lives? A four-leaf clover pop-up card would speak up your beloved thoughts. In fact, along with Leprechauns, Clover or Shamrocks are important symbols of St. Patrick's Day.
Lily bouquet pop-up card: St. Patrick's Day is not necessarily a day when everything must be in green. If your friends are flower lovers, then a lily bouquet card is not a bad option.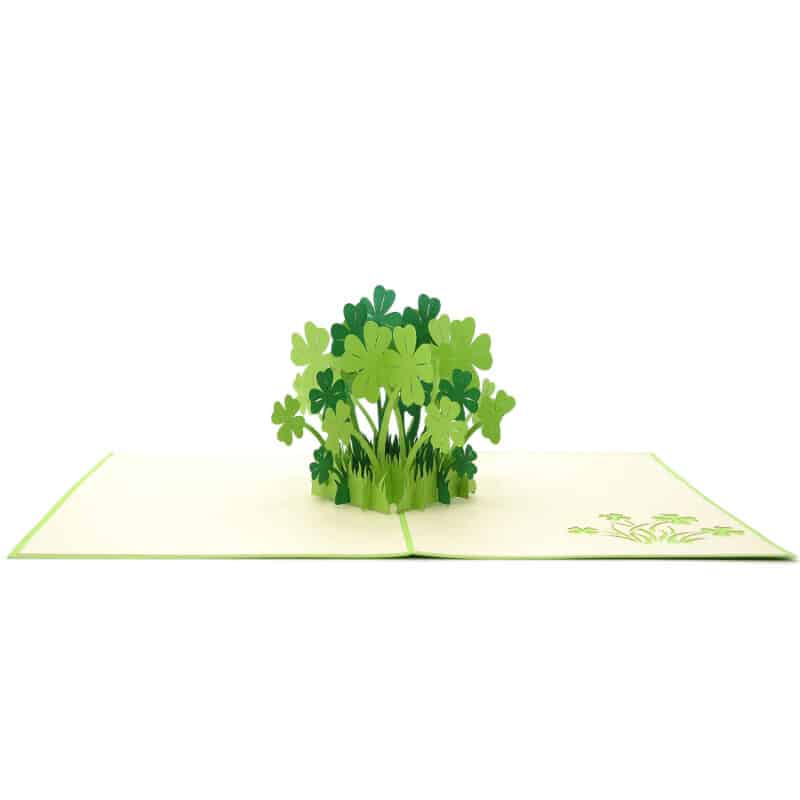 You can pick up many more cards with other types of flowers on Charmpop.
Follow our Instagram to view more unique 3D greeting cards