Germans have a saying, "Wir haben Schwein," which means, "We have good luck." Pigs are considered to be symbols of good fortune, thrift, and savings. Children are traditionally given piggy banks to encourage them to save. And do you know that Pigs communicate constantly with each other? More than 20 different vocalizations have been identified; from saying 'I'm hungry!" to wooing a mate.
CharmPop always wants to bring the closest things in life with their beautiful meaning to our pop up card design. This pig pop up card is of no exceptions. Celebrate the special day with this playful birthday card. An adorable piggy is just cute enough to make a beautiful birthday gift idea.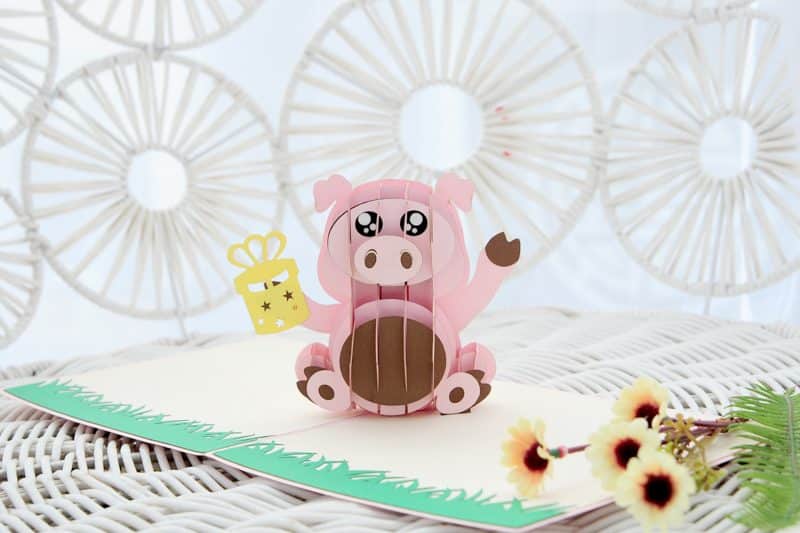 Pig pop up card has a pink cover with a little pig pattern. The image reveals just enough of the gorgeous surprise inside. Open the card and you will find a stunning three-dimensional sculpture of a cute pink pig with round eyes and holding a chocolate cake.
We always leave the card blank so that you can personalize your own words.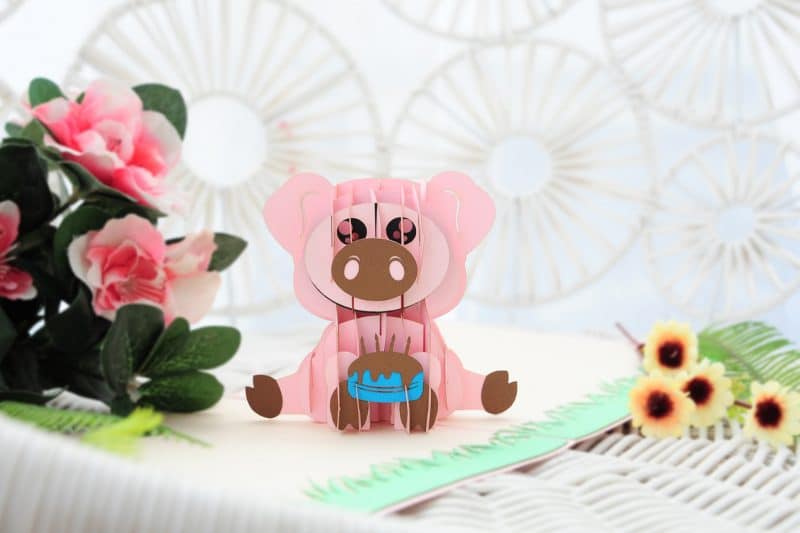 Send them a well thought birthday card to truly make their day spectacular! It's easy to put a smile on their face with a funny card, get plenty of hugs with a cute piggy pop up card. Give this handmade pop-up card to your children, friends or family on their birthday to enjoy a truly memorable birthday.