Early mornings and late nights finally paid off, accumulated effort and persistence have led to this glowing day: graduation. Graduation ceremonies are one of the few events we never want to miss in life, and so are our loved ones. If you haven't had any idea how to add a bit of surprise and excitement to this special day for your friends or family members, our graduation pop up card collection is literally what you are looking for.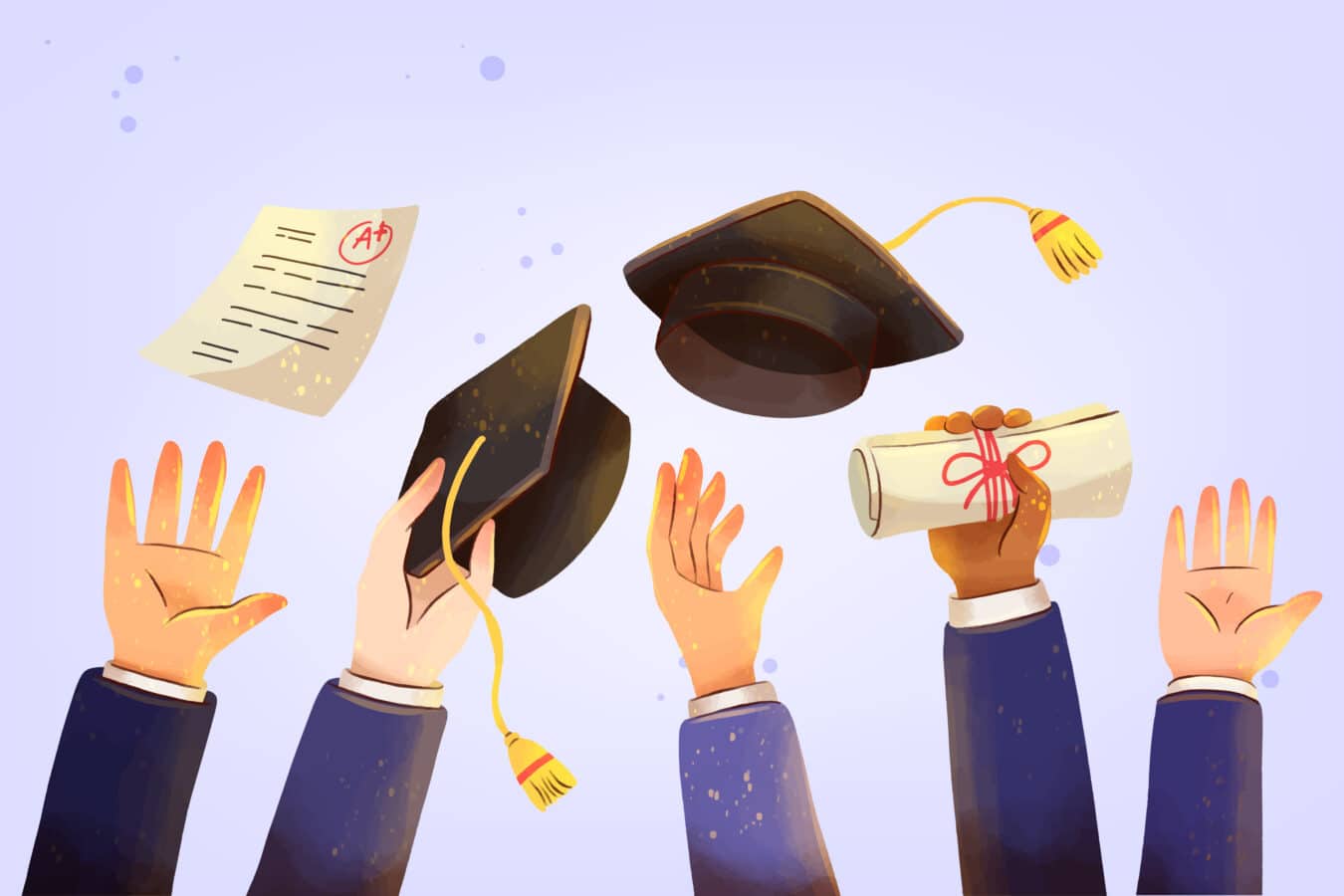 Graduation Day is an event celebrating the completion of one's studies and open the entrance to a new life stage. For most people, high school and university graduation ceremonies are the most meaningful milestones in their lives. It's the moment they can enjoy the fulfillment of their hard work for years and be ready for a new journey ahead. On this special occasion, your care and love can be simply expressed in a small graduation pop up card, but it will make them moved.
Why is a graduation pop up card an excellent gift?
1. Graduation pop up card show your appreciation for their effort
We all need recognition.
Accomplishing the schoolwork is not an easy challenge, and they made it! With your attendance and a small gift for them on their graduation day, you want to show your understanding of all their ups and downs, highs and lows in the process, and you respect all of these. Your appreciation will make them feel their efforts are worth it.
It's not just the flowers or the photos you take with them; your true thoughts and feelings are what touch their hearts. Of course, you can express them face to face in spoken words, however, the deepest ones are best written down. A message with careful word choice and an impressive pop-up card will fully show your heart and sincerity.
2. Your best wishes for their new life chapter
Graduation is not an end; it's a new beginning. In fact, on this day, the graduates are full of joy, energy, self-confidence and are inspired the most for the upcoming stage. Therefore, this is an occasion to express not only your congratulations but also your hopes for their successful next journey. Your wishes show how much you care about them, and encourage them to bravely welcome all the beautiful and ugly things in the future.
A pop up card with lively patterns and colors is equal to thousands of words. Moreover, they can keep the card for a long time later on and read it again when they want to hear your encouragement.
3. You are always there for them
It's not necessarily Christmas or their birthday that you can give the pop-up card. You can send pop up cards on any occasion that are special to the receiver or even on a normal day for a just-because reason. Therefore, a pop up card can't be missing at your loved one's graduation ceremony. It reminds them that at every milestone, you are always by their side, and they are not alone on the path they choose. They will definitely cherish your presence and your unspoken support.
Although they are just small items, the intricate patterns inside certainly surprise the receiver. At CharmPop, we provide a graduation pop up card collection in various styles that will catch your interest:
Besides, you can choose a congratulatory or thank you pop up card for graduation ceremonies, as long as it matches your message. Ultimately, the cornerstone of card giving is the words you express and your true affection.
Follow CharmPop on Instagram for more stunning pop-up cards and useful information.