This month, CharmPop has launched December New-in Pop-up cards Collection. As usual, the collection includes the trendiest 3D cards of different themes. We believe that this collection of 3D pop up cards will sure please all of your customers.
1, Campervan Pop Up Card: FS077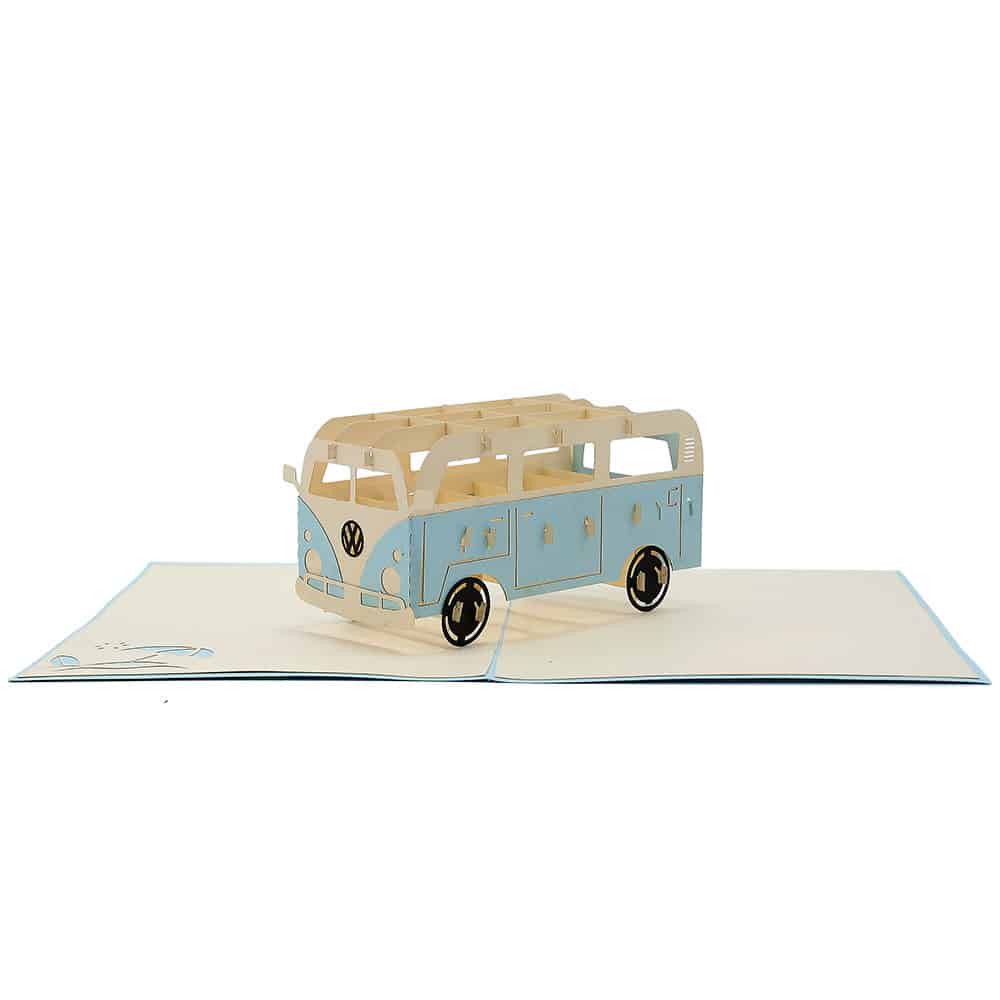 Men like their cars. But not all of them fancy about Lamborghinis, Maseratis or Ferraris. Some are more on the classic plus convenient side like the versatile Volkswagen camper vans. A lot fall for their quiet & spacious interiors, fully fitted kitchen & comfortable sleeping areas. A Campervan is great for the getaway to explore the great outdoors and enjoy all the comforts of home at the same time. This is an inspiring idea for us to start creating this Campervan Pop Up Card.
2. Dog Pirate Ship Pop Up Card: BG066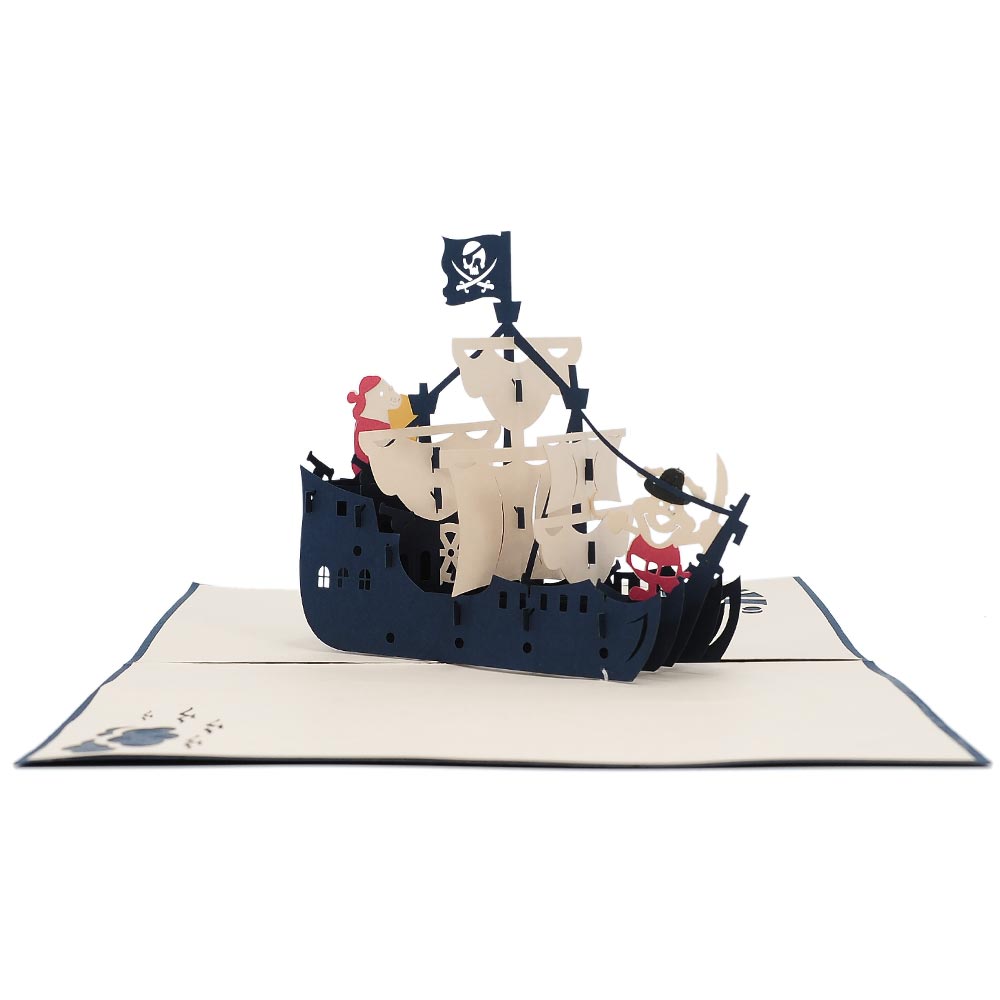 The stories about pirates are always attractive to children. The adventure with puppy pirates is even more charming to any young boy. This adventurous excitement has always been our favorite inspiration to create this Dog Pirate Ship Pop Up Card.
3. New Vespa Pop Up Card: FS078

Many people enjoy amazing machines and big-dollar bikes that offer a great feeling of riding it on the street. However, others prefer charming and fashionable scooter from Italy. Vespa has been remaining the iconic scooter brand with its unique metal-bodied design for many yers. Thus we created this New Vespa Pop Up Card just for all fans of this classic scooter.
4. Shoes and Bag pop up card: FS079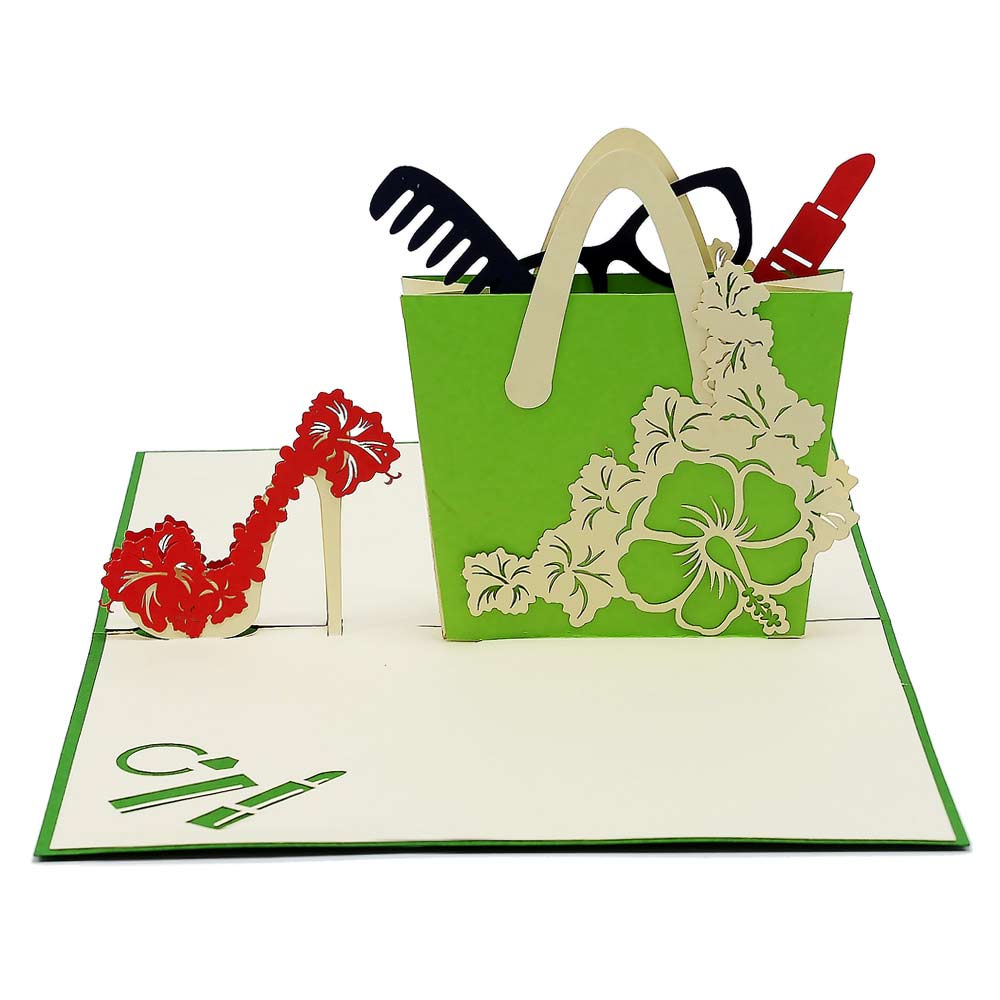 We all know how women love shopping and go crazy when it comes to shoes and lipstick. Inspired by the Confess of a shopaholic novel, this Shoes and Bag pop up card is simply the It-card for any woman. Opening the card, you will discover a sculpture a go-to bag of any girls with lipsticks and glasses, which comes with beautiful high heels…
5. Golf Set Pop Up Card: FS080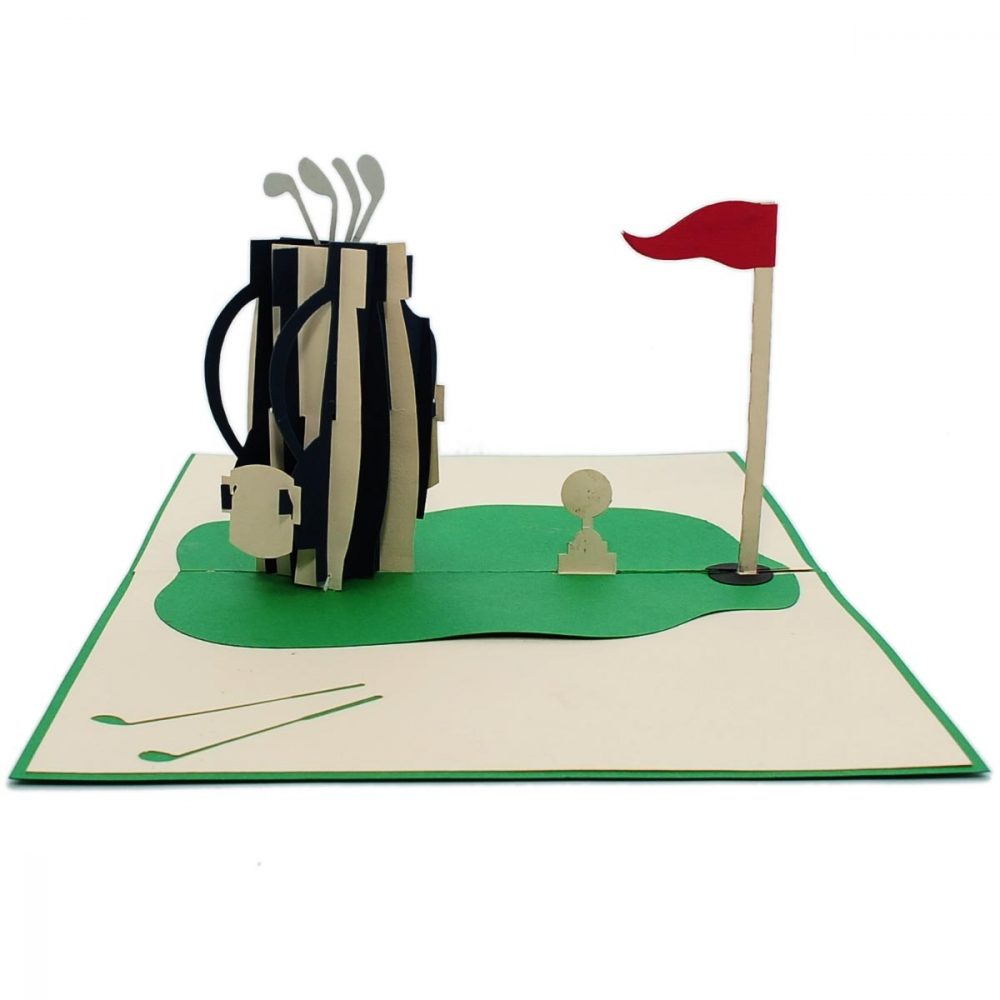 Golf Set Pop Up Card is inspired by a simple but surprising gift idea- a golf game. A set with golf equipment includes the golf ball itself, implements designed for striking the golf ball, devices that aid in the process of playing a stroke, and items that in some way enrich the playing experience. The complexity of the game makes it a sport game of the high class.
6. Wedding Car Pop Up Card: WD031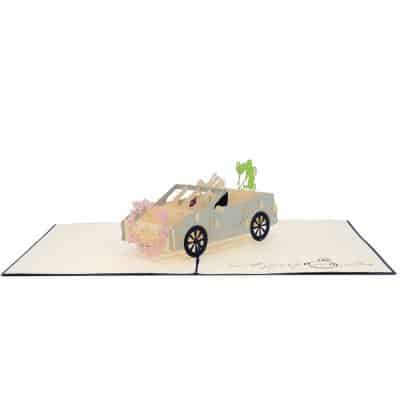 An open-air Wedding Cars is a fun twist when it comes to surprising your special day with all the style and elegance that will definitely please the bride and her groom. After all of your efforts of planning your dream day, gliding along in an open-air Wedding Cars will simply make the moments last! Wedding Car Pop Up Card is an unforgettable love gift for any couple.