Super Surprising Birthday Pop-up Cards for your beloved
Whenever your beloved ones are having birthdays, you absolutely want to look for unique birthday gifts for them as a way to show how much you love and appreciate their existence in your life. In order to choose personalized presents, you also need to spend time on thinking about the message you want to convey to them through gift-giving. At Charmpop, we consider our birthday pop-up cards as a perfect way to tell that special someone you love them unconditionally because it is widely believed that people often respond better to gifts that give them an memorable experience. Check out our picks below for 5 super surprising birthday pop-up cards
1. Happy Birthday Text Pop Up Card
This 3D pop-up greeting card is inspired by a simple message that everyone sends to each other on their birthday.With an exciting design and vibrant colours, this celebratory birthday pop up card design is the perfect way to surprise your beloved ones on their upcoming birthdays and make them delighted. It has a red cover with stunning three-dimensional birthday text pattern, colorful ballons, presents and stars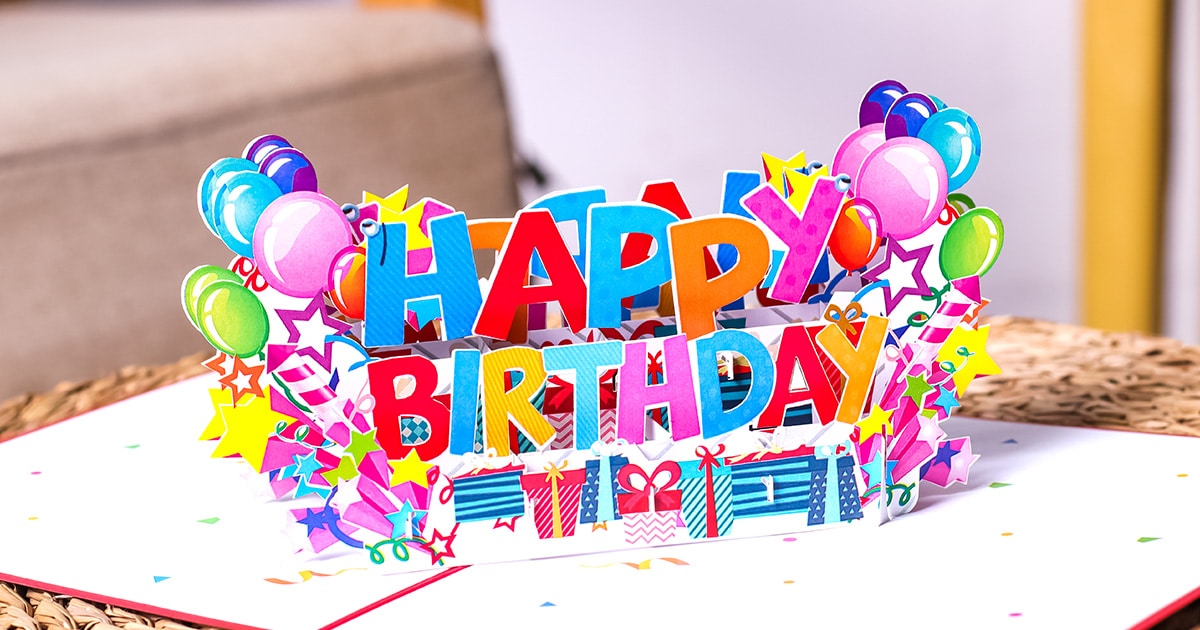 2. Animal pop up card
Cats and puppies are not property but rather subjects of a life, who are worthy of our compassion, friendship, and support. As pet lovers ourselves and 3D pop-up card high-quality wholesaler, we create this stunning design to bring joy and happiness for anyone who wants to receive pets on their birthdays. Open the card and you will be surprised by a three-dimensional turquoise sofa with cute dog, cats, colorful cactus trees and lamp alongside.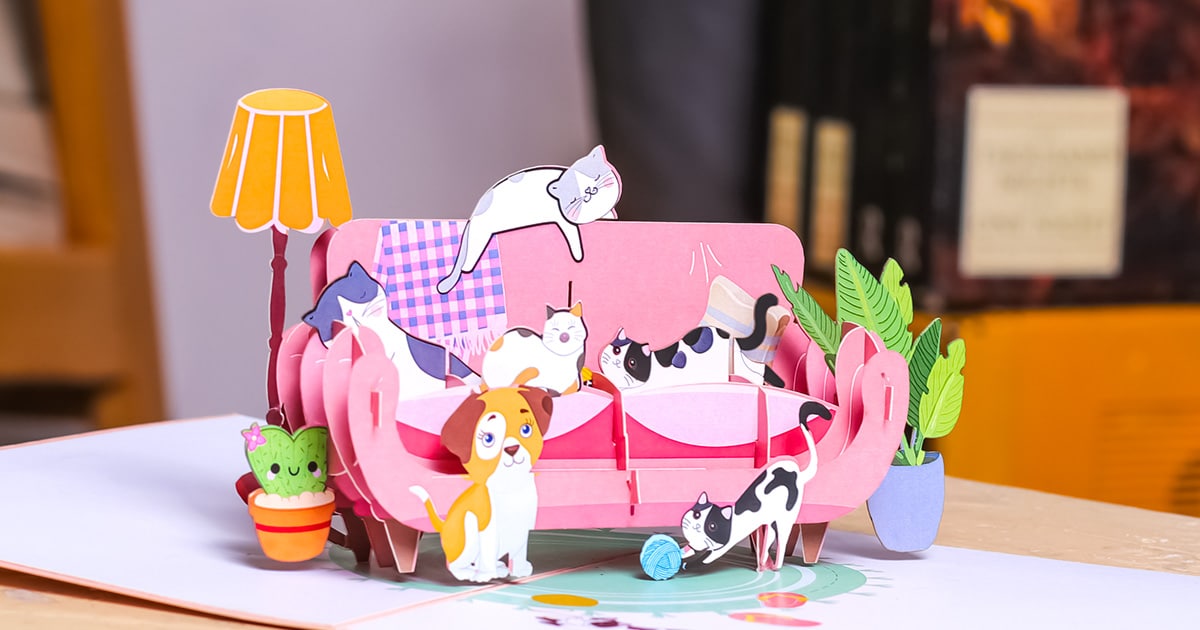 3. Happy Birthday Number Age 21st pop up card
Inspired by a birthday's celebration with champagne and presents, this pop up greeting card jumps to life. When you open this celebratory birthday, there is a stunning sculpture of a beautiful laser-cut 21st number featured on a beautiful metallic golden cover with yellow balloons and birthday gifts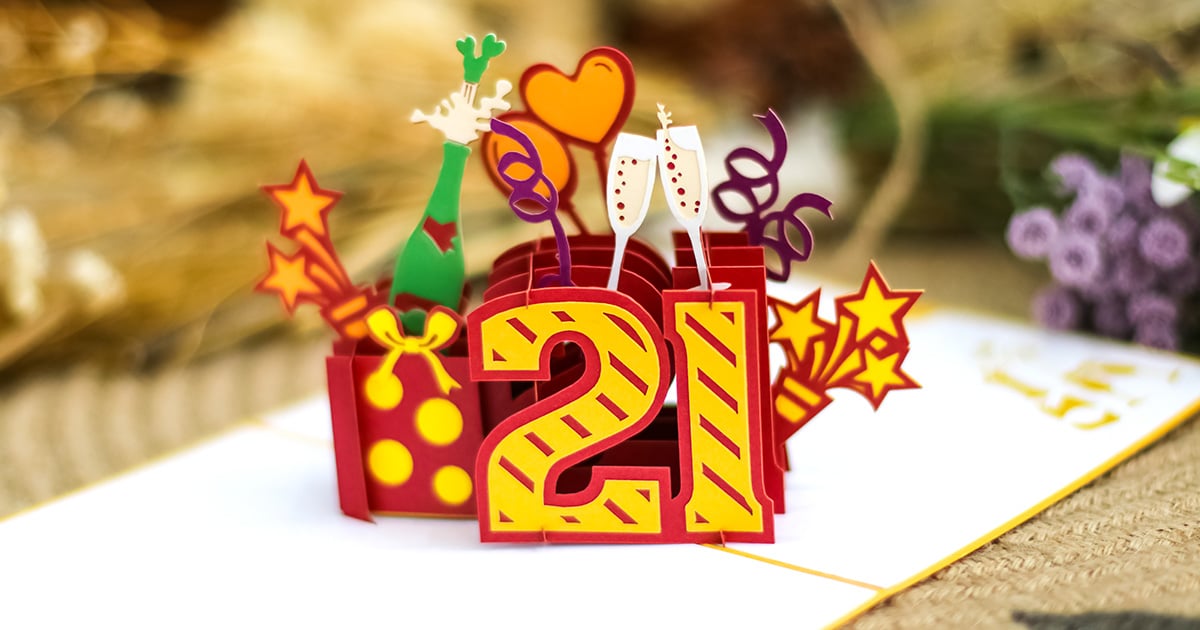 4. Hydrangea basket pop up card (Pink)
DespiPink hydrangeas symbolize heartfelt emotion so this pop up flower card is a wonderful gift to convey your genuine feelings and sweet messages to your beloved ones on their bithdays. It has a pink sparkling cover that features a three-demensional beautiful flower basket with colorful butterflies hovering over it.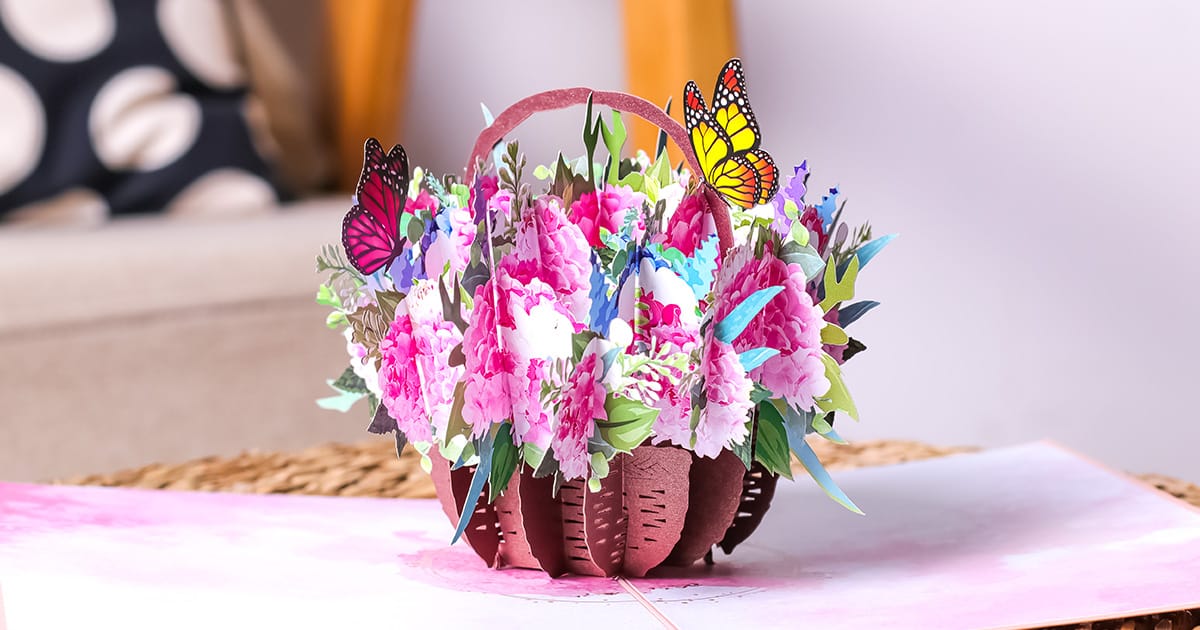 5. Hummingbird Pop Up Card
As animal lovers ourselves, we created this spectacular hummingbird pop up card to express our love to this adorable creature. For a long time, hummingbird symbolism is related to the joy and happiness. Moreover, its colorful appearance boosts positive energy and helps us deal with all the negativity in our lives. Therefore, it always remains as one of the most meaningful presents to your friends, colleagues, lovers, parents as a wish that they will overcome any dilemma in their lives.